2.1.4814.0
Facebook Messenger is a small program that provides access to the Facebook chat from the desktop. Easily add the Facebook status bar to your desktop

Chat with your Facebook contacts from your desktop
Facebook is, without a doubt, the social network with the greatest amount of active users, and one of the elements of this social network that the users use the most is the chat, that allows them to speak with other users that are connected. And from now on, users are going to have the possibility to use this chat without having to use the browser thanks to Facebook Messenger.
Speak with your friends and much more.
The basic idea of Facebook Messenger isn't only to make it possible for the users to use Facebook's chat to communicate, but also to offer the user additional information concerning the network.
Among the information that can be found in Facebook Messenger, users will be able to see:
The latest comments by their contacts.
New messages received.
Friend requests.
Changes to the status they are following.
To be able to access them, the user will simply have to click with the mouse and Facebook Messenger will open the corresponding Facebook page with the default browser.
Speak with your Facebook friends without opening the browser by downloading Facebook Messenger for free.
Requirements and additional information:
This download only works with Windows 7.
It's necessary to have a Facebook account to use this program.
Requires an Internet connection to complete the installation.
Antony Peel at Google +
Images Facebook Messenger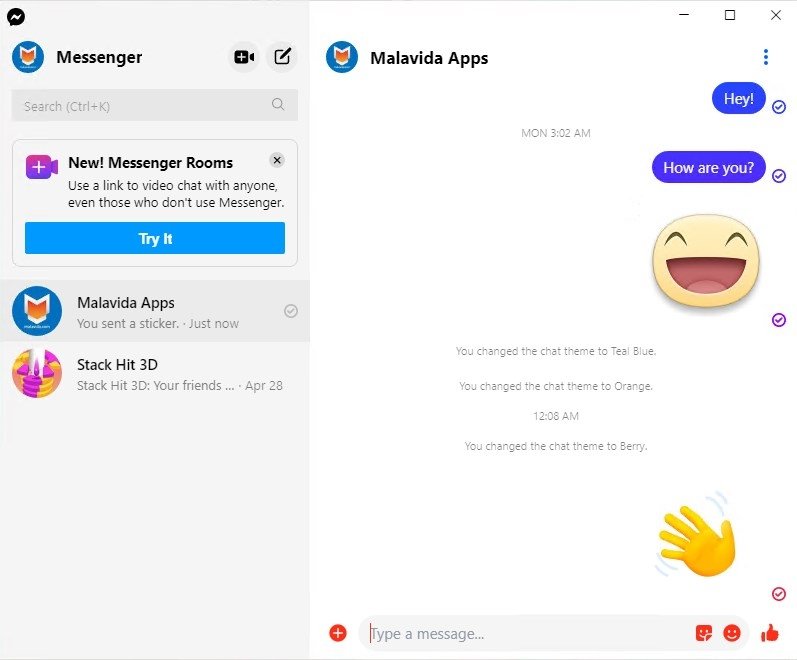 Facebook's official app to start chatting

Chat with your Facebook friends from your iPhone